The education technology students
August 17, 2020

Posted by:

Arasairsapp

Category:

Technology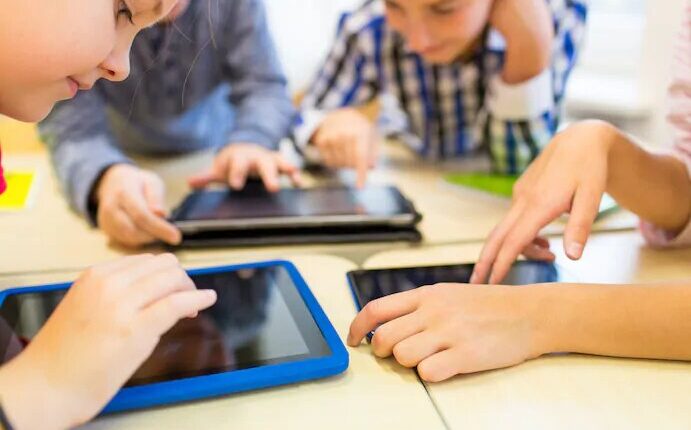 By Andy Hargreaves
As we head into the dog days of summer, a new mantra is being spread across the world's governments and through its media. It's called "reimagining education." On the surface, much of it, even most of it, sounds helpful and positive. It's rightfully concerned about the physical health of children and their teachers. Its visions of innovative learning are engaging and purposeful. But eventually, the conclusion is drawn that these interests can be best advanced by digital technology.
In the midst of the coronavirus crisis, New York Gov. Andrew M. Cuomo (D) signed an agreement with billionaire businessman Bill Gates to "reimagine" public education in the state through technology. Cuomo dredged up outworn and inaccurate stereotypes of "the old model of everybody goes and sits in the classroom, and the teacher is in front of that classroom and teaches that class, and you do that all across the city, all across the state, all these buildings, all these physical classrooms." "Why," he wondered, "with all the technology you have?"
Cuomo questions why school buildings still exist — and says New York will work with Bill Gates to 'reimagine education'
A report in May by Microsoft, co-authored by its staff, on reimagining education has constructive advice on how to create meaningful learning and provide health protections and social distancing once children return to school. Yet its ultimate vision is for a "hybrid learning environment" where "technology will be prominent." "A blend of real-life and online learning will concur. Learning will happen at school, at home, in the community and beyond."
This kind of talk is energizing education ministers, international lending banks, technology consultants and not-for-profits, who are eager to reimagine a better post-covid future for public schools.
In effect, though, a lot of reimagining education is about how learning will be leveraged or delivered in a blended or hybrid format that is available anytime, anywhere, through public-private partnerships involving digital technology.
Yet, after years and billions of dollars of investment in digital technology in schools, there is little firm evidence that it substantially improves children's learning. In her book "Slaying Goliath," Diane Ravitch, former assistant secretary of education and public education advocate, showed that there is no evidence to support (and there is much to contradict) the claim that superior performance results from online learning.
The Organization for Economic Cooperation and Development (OECD) is cautious about the benefits of technology for learning. Its own evidence is that "computers do not improve pupil results." The OECD's education chief, Andreas Schleicher, has warned that despite some promise shown by technology options during the coronavirus pandemic, "education systems need to pay close attention that technology will not further amplify existing inequalities in access and quality of learning."
"This is not just a matter of providing access to technology and open learning resources," Schleicher said. "It will also require maintaining effective social relationships between families, teachers and students — particularly for those students who lack the resilience, learning strategies or engagement to learn on their own." A July OECD report further advises that "any digital strategy should take into account potential risks" of things like digital distraction, "and balance digital use with screen-free activities."
Even before the novel coronavirus, excess screen time and technology use had already increased adolescent anxiety, especially after the global penetration of smartphone use among adolescents beginning around 2012. Digital addiction also distracts young children from outdoor activity, free play and face-to-face relationships. During the pandemic, young children up to age 11 have been spending more than double the amount of screen time recommended by pediatricians.
Necessity is the mother of invention. During the novel coronavirus, digital learning at home has been an invaluable stopgap to enable children's learning to persist somehow. It's hard to imagine how everyone would have coped without the Internet and other digital technologies if this pandemic had happened even 20 years ago.
But if necessity is the mother of invention, we should also avoid making a virtue out of a necessity. Kids, parents and teachers have been experiencing endless problems with digital learning at home — kids who can't concentrate; devices that break down; families with several kids, only one device, and practically no space; lessons devoid of humor or emotion; young kids walking off or hiding under tables during the middle of a Zoom class (I'm talking about my own 5-year-old twin grandchildren here!); insufficient instructions for parents to do things like help the child practice cursive writing (but how, exactly??).